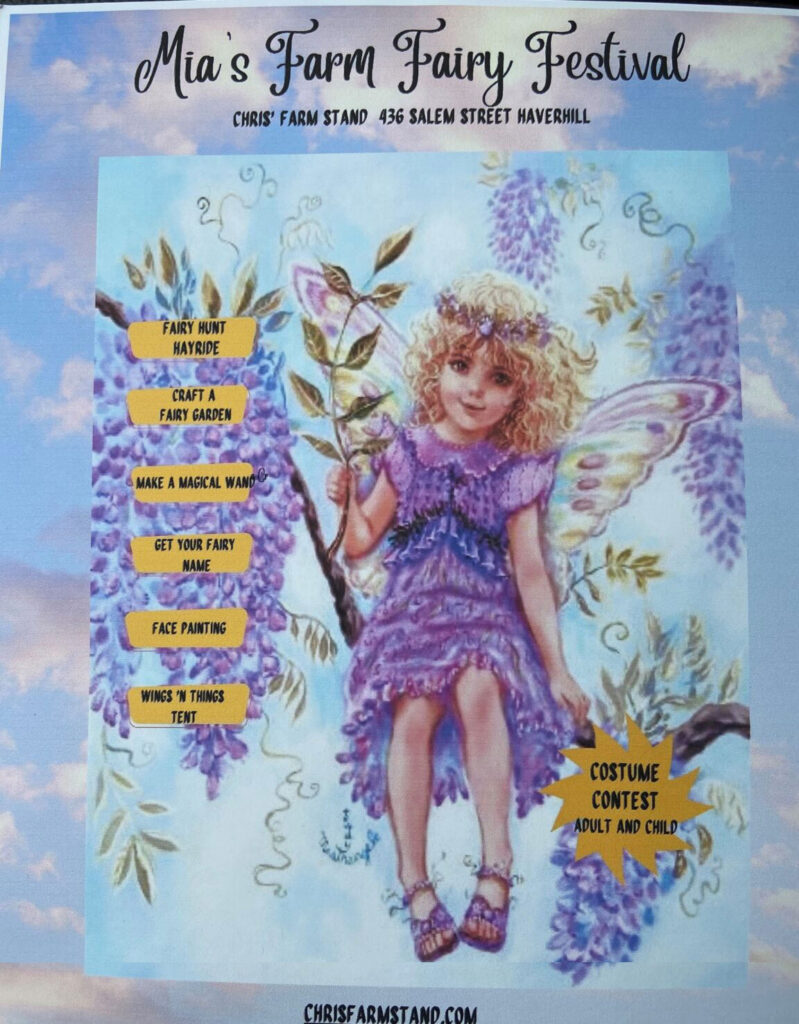 In honor of our first fairy Mia, we will be having a truly magical farm fairy festival on our 200 year old farm. Our day blends adventure with fantasy, fun and education.
Featuring our unique farm fairy hayride that is tractor driven as we go through our vegetable fields looking for our fairy helpers growing our food and tending to our fields. We narrate it to help educate our next generation where their food comes from.
Our farm animal display is for people to see, touch, smell and hear what real animals are like.
Next to that is our littles play yard built with toddlers in mind to help get their energy out.
Our cow train ride is so much fun for kids.
Fairy tents are set up so you can:
Get your face painted by our glitter fairy , make a hand held fairy garden to carry home, or make a magical wand to cast positive magical spells with. stop by our wings and things tent to get your fairy on..
Head over to our dragons lair to get recite a magical spell and get your fairy name.
There is a photo opportunity station with a professional photographer to capture the essence of your day We encourage everyone to dress the part as we have a costume contest for both children and adults ,the prizes are food raised by our fairies.!
$10 admission fee for all and crafting activities have a nominal fee.